Motherson Sumi Campus Placement 2022 | Freshers | ITI Pass | January 2022 |
Company Name :- Motherson Sumi System Limited
Motherson Sumi Systems Limited (MSSL) was established in 1986 and is part of the Motherson Group. Motherson Sumi Systems Ltd. is a joint venture between Samvardhana Motherson International Ltd of India and Sumitomo Wiring Systems Ltd. (SWS) of Japan. A collaboration with Tokai Electric Co. (now SWS) in 1983 led to the incorporation of Motherson Sumi Systems in 1986, primarily as a wiring harness manufacturer.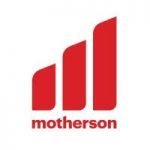 The company was listed in 1993 on BSE and NSE in India. Motherson Sumi Systems is one of the largest manufacturers of wiring harnesses for commercial vehicles and rearview mirrors for passenger cars in the world and India's largest manufacturer of automotive wiring harnesses and mirrors for passenger cars. It is also a leading supplier of plastic modules and components in Europe and India. 
Company Website :- www.motherson.com
Positions :- Trainee 
Job Location :- Lucknow
Salary :- Rs. 10,180/- pm
Qualification :-
Female ITI Pass 1 years

Boys ITI 2 Years Trade Only 
Age Limit :- 18 – 28 Years
Campus Interview Details :-
Date : 08 February 2022
Time : 10:00 Am 
Venue : Yogiraj Dhyananand ITI Cholapur Varanasi Uttar Pradesh Mp
Notification :- Click Here
Disclaimer :- This material or information has been placed on our website for the convenience of our visitors. iticampus.co does not guarantee or give any kind of assurance or authentication for the above said job posting. Candidates are requested to verify on their own. do not Pay Any Charges FOR THE Jobs.