NTPC Recruitment 2022 | Freshers | Apprentice | ITI Pass |  Last Date : 30 November 2022 |
Organization Name :- National Thermal Power Corporation (NTPC)
NTPC Recruitment :
National Thermal Power Corporation Limited is a public sector company undertaken by the Indian government. The headquarters of this corporation is located at New Delhi, NTPC is operating in the 55 locations in India and one location in Sri Lanka and another two is in Bangladesh.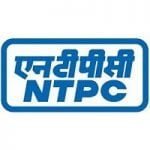 The main production of the NTPC is to generate the electricity and distribute it to the state by state. The company also ventured into the oil and gas exploration and coal mining activities.
Organization Website :- www.ntpc.co.in
Positions :- Apprentice
Job Location :- Antah, Rajasthan
NTPC Recruitment 202 Salary :-
Qualification :-
ITI in Fitter, Electrician, Copa, Welder, 
How to Apply For NTPC Recruitment :-
समस्त आवेदकों से अनुरोध है कि कृपया उक्त दिनांक 30.11.20222 तक आवेदन पत्र आवश्यक दस्तावेजों सहित जमा करवाने का श्रम करें। दिनांक 30.11.2022 के बाद कोई भी प्रार्थना पत्र स्वीकार नहीं होगा। कृपया प्रशिक्षण हेतु यहीं अभ्यर्थि आवेदन करें जो सभी सेमेस्टर (Semester) पास कर चुके हो जिन्हें बोर्ड द्वारा आई.टी.आई की अंतिम मूल अंकतालिका (Final Original Mark Sheet) प्राप्त हो चुकी हो तथा जिन्होंने पूर्व में 01 वर्षीय अप्रेन्टिस नहीं को हो । फार्म के साथ निम्न दस्तावेज सलग्न करें.
Mark-sheet/Certificate of 10th

Mark Sheet of ITI NCVT only (Recognized by National Council of Vocational

Training only)

Cast Certificate (in case of SC / ST / OBC Candidates ) Self attested copy.

Only those who have passed out in 2018 or later can apply
Apply – 
आवेदन जमा करने की दिनाँक – 15 November – 30 November 2022

पता – एनटीपीसी (काचरी गेट)
Official Notification :- Click Here
Note :- All the jobs information has been placed on our website for the convenience of our visitors.While All Efforts Have Been Made To Make The Information Available On This Website As Authentic As Possible. Please Take Any Decision Only After Confirming All The Information Stated In This Website Because All The Information Is Put On The Basis Of Internet Researches And This Blog Does Not Claim Any Information To Be False Or Correct. Therefore, Later The Owner Of This Website Will Not Be Responsible In Any Way.Owner Of This Website Will Not Be Responsible In Any.